24/02/2021
FUSES FOR HIGH SPEED ELECTRIC VEHICLES
Maximum reliability for e-mobility with Adler electric vehicle fuses
The world of electric vehicles is increasingly expanding and will grow exponentially in the coming years.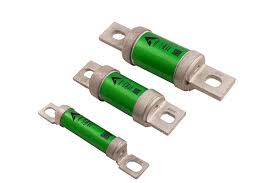 Lithium batteries will be the foundation for any electric vehicle or system. While this solution brings numerous advantages in terms of power and duration of the charge, it requires great efforts in monitoring and protection.
Electric towers work with tens of hundreds of kilowatts of power to convert, ensuring maximum system reliability and user safety are essential.
Common fuses are not suitable for overload and short circuit protection of components due to high mechanical and thermal stress inside automobiles.
PFor this reason we have introduced 3 new catalogs dedicated to the automotive world in partnership with an important international fuse manufacturer ADLER.
EV/EVSE FUSE
The new high speed fuses in the E-mobility line are designed in compliance with automotive standards, such as ISO 8820-8 and JASO D622. Meeting automotive-grade reliability expectations in terms of temperature, vibration and transient resistance.
Also, they are available with melamine laminated fiberglass bodies that are capable of withstanding mechanical shocks and vibrations to prevent long-term damage.
With a product portfolio ranging from da 200 VDC to 1000 VDC and different sizes, we can offer the right fuse for your application, be it main or auxiliary circuits for electric vehicles, charging stations or DC converters.
To find suitable electric vehicle fuses or advice please contact our technicians.

Previous news
Next News